Corporation website of Samuelex Corporation
https://www.samuelex.com
Email: info@samuelex.com,
As a Canadian owned private company located in Vancouver of British Columbia of Canada, Samuelex Corporation is proud of  supplying a wide range of Canadian products and services worldwide since 1996.

We export Canada woods, agrifoods, natural health products, glacier water and glacial marine elements cosmetics. Our owned brands
Bonsantex®, GlaciValley® and Originex® series products are all approved by Health Canada to sell in Canada and export overseas.

We have two related brother enterprises, Samuelex International Inc. and 3J USA LLC both in Canada and in USA , import and wholesale distribute smoking accessories, such as luxury lighters, Italian briar pipes, cigar accessories, pipe accessories, cigarette accessories and personal articles under our owned 4 brands: SIKARO®, LEGENDEX®, ENGINET®, NICTARO®, and one distributed brand of Japanese craftsmanship SAROME® TOKYO made in Japan since 1940.

We also provide the services both of the intergrated fulfillment of AMZ FBA/B2B/B2C/storage, the registration of Canadian company, trade marks, Natural Product Numbers (NPN-DIN-HM), and imported & selling licence applications of medical devices, packing materials.


Welcome to inquiry with us and sell our products in your country.

3J USA LLC, NJ, US
Samuelex International Inc., BC, Canada
www.3JShopping.com
Email: sales@3JShopping.com
Toll Free Phone: 1.866.650.6939 (in North America)
Toll Free Fax: 1.888.386.7199 (in North America)

As the importers and wholesale distributors located in New Jersey of USA and Vancouver of British Columbia of Canada, 3J USA LLC and Samuelex International Inc. are proud of  supplying a wide range of branded luxury lighters, briar pipes and smoking accessories, and warranty services since 1996.
Welcome to visit our office, showroom, warehouse and Service Centre in person or open an account with us via email/phone/fax.

www.FulfillmentCanada.ca
E-mail: info@FulfillmentCanada.ca
QQ: 2481974621
WeChat: samuelex3
Canada Overseas Warehouse Distribution Service Center (https://www.FulfillmentCanada.ca) is one of the subsidiaries of Samuelex Corporation. We have warehousing and distribution capabilities in Vancouver, West Vancouver, British Columbia, and Toronto, East Coast, Ontario, and Amazon Amazon FBA. , eBay eBay, Shopify and B2B / B2C order delivery, tracking, return, etc., as well as long and short term warehouse rent. For products that are returned/unused/Amazon can no longer be sold, we can provide practical and effective help to help customers avoid or reduce losses and reduce costs. We will select some long-term customers and their products. After evaluation, we will use ourselves now. The national wholesale sales network provides assistance. We have a network of wholesalers and distributors in national and provincial and small areas, and we also wholesale directly to many retail stores. From 1996, from Toronto to Montreal to Vancouver, this is where we already exist. Years of business.

Canada Overseas Warehouse Distribution Service Center


Vancouver Warehouse
7198 Vantage Way, Unit 124, Delta, British Columbia, Canada V4G 1K7


Toronto Warehouse
303 Nash Road North, Hamilton, Oatario, Canada L8H 7P4

www.PharmCanada.org
Email: info@PharmCanada.org
The Canadian Natural Health Product Registration Center is a subsidiary of SAMUELEX CORPORATION, specializing in the registration of the Canadian Natural Health Product Number (NPN) / Over-the-Counter Homeopathic Medicine (DIN-HM), Medical Device Production Import Sales License, Medical Packaging Materials and Children. Inspection and licensing of imported production and sales of products under the Ministry of Health regulations such as baby products. At the same time, it undertakes registration of Canadian companies and related procedures, tax registration, trademark registration and other intellectual property rights registration, and Article Encoding System (UPC) registration.

www.bonsantex.com
Email: info@bonsantex.com
Canada "BONSANTEX" brand series of natural health products,
approved by Health Canada with the series of NPN license numbers, manufactured using high quality Canadian raw materials in the Vancouver of British Columbia, Canada.
If you are interested in selling our products in your country, please contact us.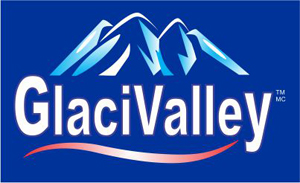 www.GlacialWaterCanada.com
Email: info@GlacialWaterCanada.com
Pure glacial water from Arctic glaciers can be in place on the edge of the grade cover without any pollution. It has created the noble quality and unique taste of Canada's "GLACIVALLEY" brand of glacier water.
If you are interested in selling our products in your country, please contact us.


www.OriginexCosmetics.com
Email: info@OriginexCosmetics.com
Canada "ORIGINEX" series of glacial marine elements cosmetics, manufactured in Canada's BC, using the pollution-free and multi-element elements of Canadian glacial oceans. If you are interested in selling our products in your country, please contact us.